HD
Eps1805
Doraemon
Doraemon
TV-PG
IMDb:
7.8
(2,122)
11 min
Sorry, this description is only available in Español.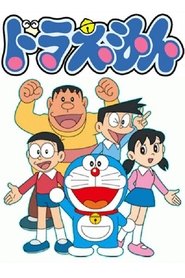 HD
Eps153
Dragon Ball
Dragon Ball
TV-Y7
IMDb:
8.5
(40,132)
25 min
Long ago in the mountains, a fighting master known as Gohan discovered a strange boy whom he named Goku. Gohan raised him and trained Goku in martial arts until he died. The young and very strong boy was on his own, but easily managed. Then one day, Goku met a teenage girl named Bulma, whose search for the dragon balls…
Status: Ended
HD
Eps52
Speed Racer
Speed Racer
TV-Y7
IMDb:
7.2
(2,060)
30 min
Teenager Speed Racer aspires to be the world's best race-car champion with the help of his friends, family and his father's high-tech race-car, the Mach 5.
Status: Ended
Eps24
Initial D: Fourth Stage – Project D
Initial D: Fourth Stage – Project D
TV-PG
IMDb:
8.4
(673)
27 min
Takumi Fujiwara continues his undefeated racing streak, touring the mountain passes of Japan with rival driver Keisuke Takahashi as a part of ex-racer Ryosuke Takahashi's racing team: "Project D".
Status: Returning Series
Genre: Uncategorized
HD
Eps51
Nobody's Boy: Remi
Nobody's Boy: Remi
N/A
IMDb:
7.9
(636)
30 min
Nobody's Boy: Remi is a Japanese anime series by Tokyo Movie Shinsha. The story is based upon French author Hector Malot's novel Sans Famille in France. The anime is well known in Hong Kong, Taiwan, Latin America, Quebec, France, Italy, the Arab world, Indonesia and Philippines. A movie version by the same studio and director was released in 1980. The…
Status: Ended
Eps12
OniAi
OniAi
TV-MA
IMDb:
6.2
(101)
25 min
Adorable young Akiko is thrilled to be reuniting with Akito, the handsome older brother she hasn't seen in years! In fact, she might be a little too excited about living under the same roof with her precious big bro. This pint-sized cutie has a serious brother complex, and she's definitely not interested in sharing his attention. Unfortunately for little sister,…
Status: Ended
HD
Eps92
Mazinger Z
Mazinger Z
N/A
IMDb:
7.8
(650)
30 min
Mazinger Z, known briefly as Tranzor Z in the United States, is a Japanese super robot manga series written and illustrated by Go Nagai. The first manga version was serialized in Shueisha's Weekly Shōnen Jump from October 1972 to August 1973, and it later continued in Kodansha TV Magazine from October 1973 to September 1974. It was adapted into an…
Status: Ended
HD
Eps78
Vicky the Viking
Vicky the Viking
N/A
IMDb:
7.3
(1,010)
23 min
Vicky is the only son of Halvar, the formidable viking chief. Vicky renounces violence but nevertheless he is able to convince the seasoned viking warriors to take him along on their voyages. In dangerous situations, where their bravery and force are not quite enough to master the situation, the wild-eyed warriors learn to rely on Vicky's cleverness.
Status: Ended
Genre: Uncategorized